Lenten Missions
Fr. Eric will be doing two separate Lenten missions this year for St. Paul's in Alliston and St. James in Colgan.
The first mission is entitled "Becoming More Receptive to God" and will be held at St. Paul's on Saturday, February 25th beginning with fellowship at 9 am followed by the actual mission beginning at 9:30 am before concluding at 11:30 am with refreshments.
The second mission will take place over three days (Mar. 20-22) at St. James and is entitled "Finding Life Through the Beatitudes." Each evening will begin with Mass at 7 pm including an extended homily before concluding with Eucharistic Adoration. All three evenings are part of the same mission, as opposed to being three separate events.
No prior registration is required for either of these two events, and admission is free.
For the St. James event, there will be two separate collections for the parish and ShareLife, respectively, if people wish to donate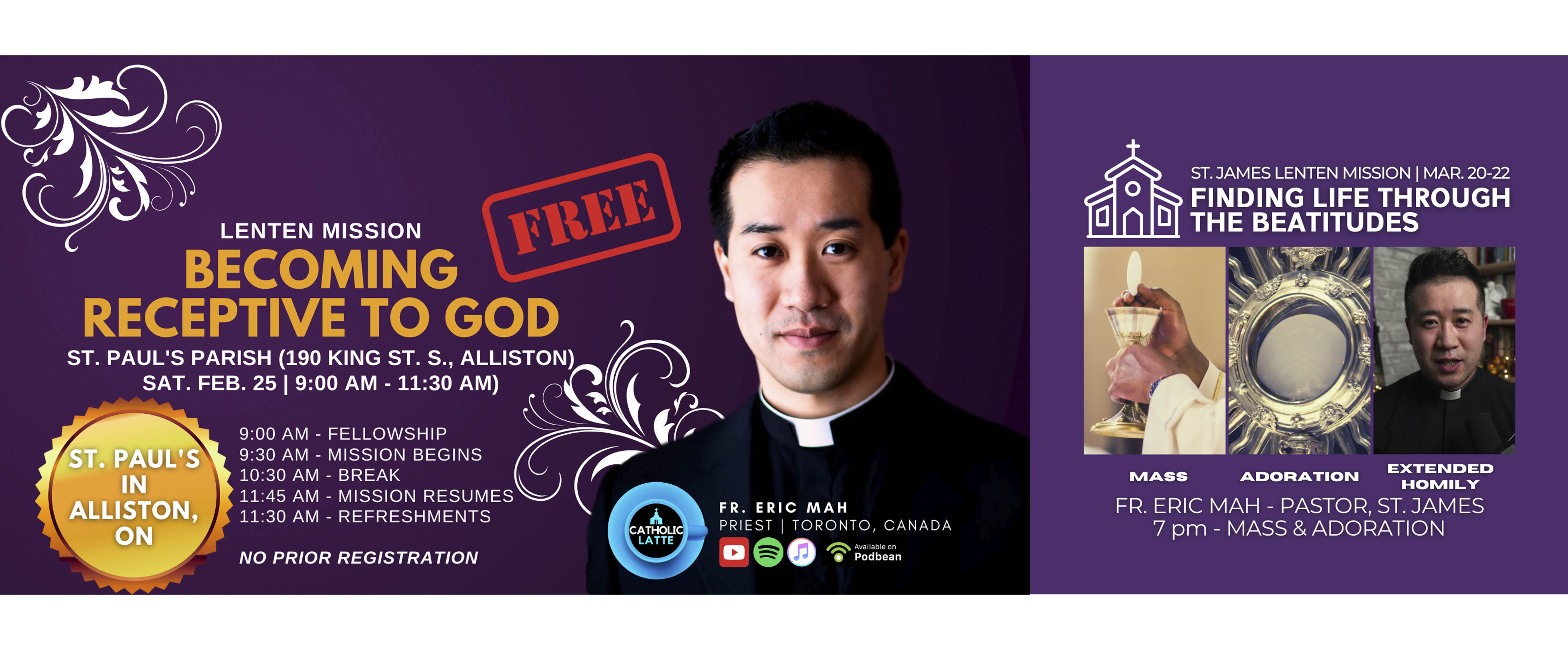 ---
"Pray More" Lenten Retreat
Hosted by Pray More Novenas, this online, self-paced Lenten retreat begins on Ash Wednesday. There are five speakers and nineteen videos on who God is — and what that means for you, the season of Lent, and lessons from the saints. Every talk also comes with a printable study guide that has reflective questions and prayers to accompany the presentation.
Fr. Eric has pre-recorded talks for this retreat on topics that include Restorative Prayer, Vocation and Discernment, Spiritual Direction, and Becoming a Person of Love.
There is no set fee for the retreat. Pray More Novenas want everyone to be able to attend regardless of whether or not they can pay.
They trust that people are generous and if they see a benefit here, they will pay something to make sure it's available for others.
For more information, including details on the talks and the speakers, visit https://praymoreretreat.org/2023-lent-retreat/
To register for this retreat, please visit https://praymoreretreat.org/join/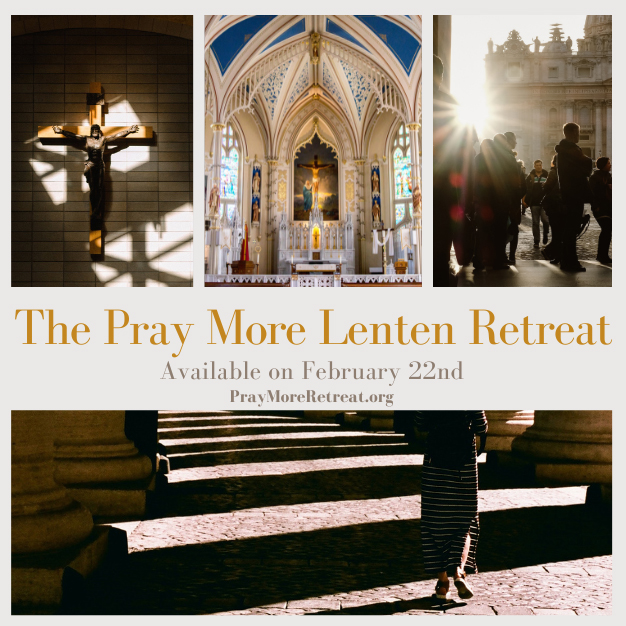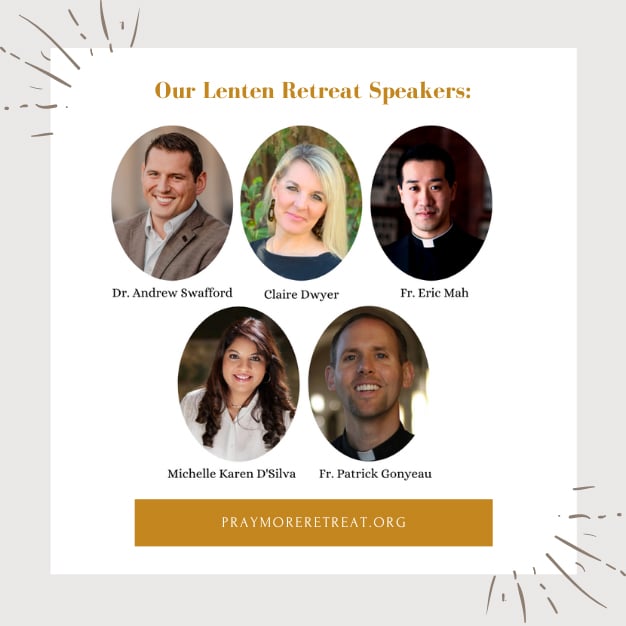 ---
Fr. Eric will be speaking at the Newman Centre at the University of Toronto on Thursday, March 2nd as part of the Bible Parallel Project. The event will begin at 6:30 pm with music and a Liturgy of the Word followed by a reflection by Fr. Eric on the Parable of the Workers in the Vineyard (Mt 20:1-16) followed by Adoration and Benediction. The event will conclude at 9 pm.
The event is free to attend and no prior registration is required. The event is primarily for students and young adults, although all are welcome.
https://www.eventbrite.ca/e/march-2nd-bible-parallel-project-tickets-539567610247?aff=ebdsoporgprofile